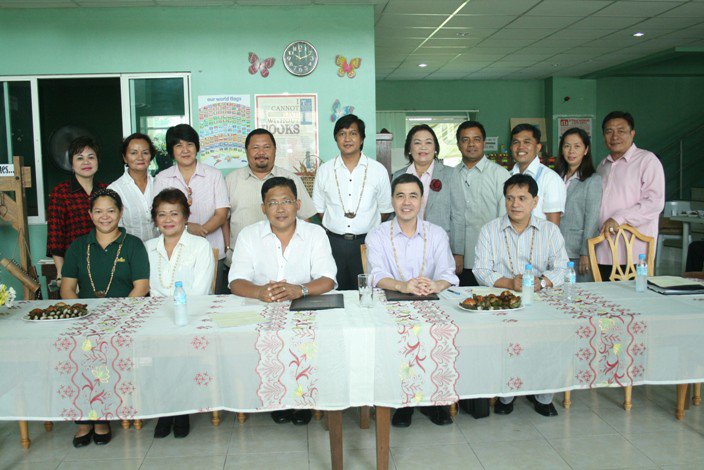 In the next decade, the fortunes of the Philippine economy will lie with local governments. This is the view that Philippine Institute for Development Studies (PIDS) President Dr. Josef T. Yap shared during the launching of the 15th PIDS Corner at the Butuan City Library in Butuan City.

In his opening remarks during the launch held on July 29, 2010, Dr. Yap said that aside from the performance of its mandates, the PIDS is also aware of the importance of local communities in development. To emphasize this, the PIDS President related the previous themes of the annual Development Policy Research Month (DPRM) which centered on local governance. To support the thrust toward local development, Dr. Yap said that the Institute initiated the establishment of PIDS Corners in strategic areas in the country to make sure that PIDS' research outputs would reach all parts of the Philippines. He thanked the local government of Butuan City for agreeing to host one of the Corners and hoped that this would contribute to the thrust of disseminating research outputs on a wider scale, scoring that this is also key to Philippine economic development.

Meanwhile, Butuan City Mayor Dr. Ferdinand M. Amante, Jr. shared that while it is true that people are now swamped with information accessible through various sources, especially through the Internet, the need for dependable sources like copyrighted publications and books readily-at-hand and in hard copy form is an imperative. More so that the PIDS Corner contains research and dissertations on development and other studies that could be used to enhance Butuan City's research activities and further studies in the locality.

The chief executive expressed gratitude to the PIDS, saying that from among the many requests submitted by various LGUs, it is honored that the Institute chose Butuan City especially during this time when, according to Mayor Amante: "the local government is marshalling all resources to chart a direction that would set the city in a course toward development that can be felt and experienced by the most marginalized among our people."

In turn, he promised that their local government and people would take care of the PIDS Corner Materials and safeguard these, and put to maximum use for their city's further growth and development.
Gallery
---