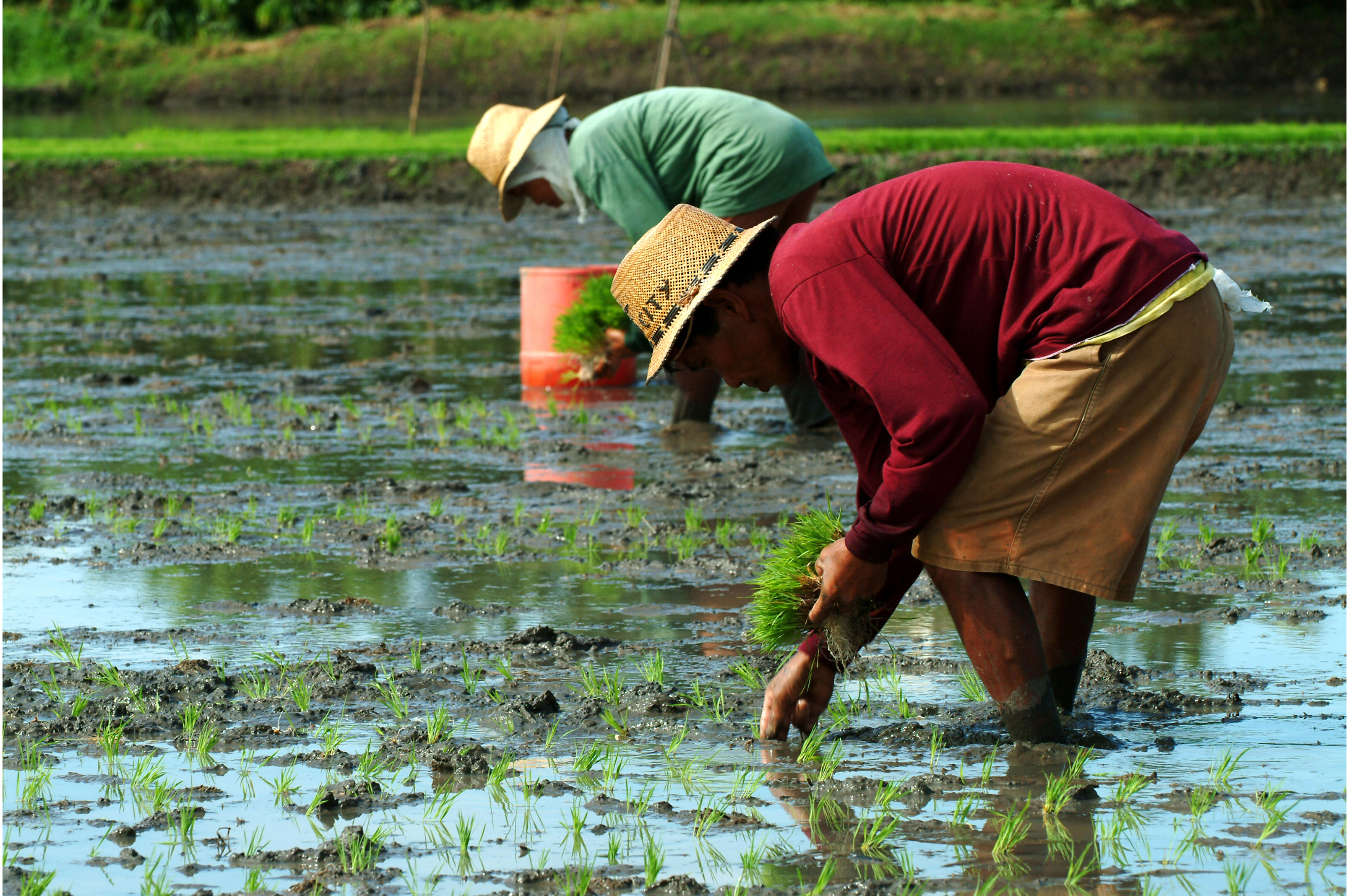 The lifting of restrictions on rice imports in the country this year will signal greater competition among foreign suppliers and rice importers, as well as a decline in domestic prices, which will likely reduce farmers' income. This is based on a study conducted by the Philippine Institute for Development Studies (PIDS).
In 1995, the World Trade Organization (WTO) granted the Philippines special treatment in rice that allowed the government to take full control of rice imports.
Anticipating the huge blow to farmers' income, researchers of state think tank PIDS assessed various agricultural support options to protect and help farmers during the transition period.
In a policy note, PIDS Research Fellows Roehlano Briones and Lovely Ann Tolin noted that decoupled payments are the best option to assist farmers over other forms of direct payment schemes such as traditional support and deficiency payments.
"The benefits of decoupled payments outweigh the costs, making these the preferred option over traditional support and deficiency payments," they posited.
The authors referred to decoupled payments as lump-sum cash transfers unrelated to price or quantity. These "payments are a form of assistance to farmers in their transition to a free market, they are time bound and expected to reduce over time," Briones and Tolin explained.
The computation of this payment, according to them, is based on the farmer's past performance (i.e., historical production or historical acreages) and capped through limits on eligible acres, tonnage, or payment itself.
Compared to traditional support and deficiency payments, decoupled payments have "minimal distortion on trade and do not involve transfers from consumers".
Briones and Tolin explained that traditional support such as market price support and consumer subsidy are prone to high fiscal burden, leakage, and market distortion.
Deficiency payments, on the other hand, could be costly when prices fall at unexpected levels.
Using the Total Welfare Impact Simulator (TWIST), the PIDS researchers assessed a compensatory payment scheme that would serve as a safety net for farmers in case of drop in rice prices.
They assessed two scenarios: baseline and alternative scenarios.
The baseline scenario assumes that quantitative restrictions (QRs) on rice imports are maintained, with a fixed farm gate price of PHP 17 per kilogram (National Food Authority support price). The baseline is the basis for the normal rate of imports in the compensation formula.
On the one hand, the alternative scenario adopts the same assumptions, except that it posits the repeal of QRs, and the imposition of a 35-percent tariff equivalent (2017 onwards). This scenario is the basis for evaluating the payment compensation formula.
The assessment of the baseline scenario shows that domestic output will increase, yet not enough to meet higher demand. As a result, imports will be doubled, from 1.074 million tons in 2014 to 2.17–2.26 million tons annually.
In the case of the alternative scenario, the lifting of the rice imports' restrictions with a 35-percent tariff will lower palay (unmilled rice) prices by PHP 4.56 per kilogram and PHP 6.97 per kilogram at the farm-gate and retail levels, respectively.
According to the authors, from an average of 2.2 million tons in the baseline scenario, imports will be doubled, reaching 4.4 million tons.
"Based on the payment compensation formula, payments equal PHP 17–18 billion annually, which are lower than the projected annual tariff revenues of PHP 27–28 billion. Hence, earmarking the rice tariff revenue to pay for the compensation scheme is a feasible funding strategy," they said.
They also noted that residual money from the tariff revenues could be used for other product enhancement measures for rice farmers.
The PIDS researchers said that applying this formula in a two-hectare-irrigated farmland, a farmer could receive PHP 19,000 per year.
"We have evaluated a compensatory transfer scheme combined with a 35-percent tariff equivalent as a possible support (for farmers). Assessment shows this scheme can operate at a feasible cost, with 35-percent tariff rate applied," they concluded.
If you wish to know more about the study, you may download a copy of the
policy note
.
Photo Credit:
IRRI